Big Sky Shuttle, Inc.
Luxury Travel & Yellowstone Tours
Airport Shuttle Service
BOOK YOUR SEAT to ride in style in our Luxury Vehicles from Bozeman Yellowstone International Airport to Big Sky (and back).
SAVE THE CANYON…RIDE THE COACH!
Big Sky Shuttle is committed to SAVING LIVES and REDUCING TRAFFIC in the Gallatin Canyon!
Big Sky Shuttle's SAVE THE CANYON campaign will help protect and SAVE this valuable and irreplaceable resource in our backyard. It is one of the reasons we live here and you visit.
Help us reduce the traffic, ensure the safety of our people and wildlife and protect our beautiful environment.
If your destination is on our Luxury Airport Shuttle route to Big Sky, join our campaign and RIDE THE COACH!
Big Sky Shuttle will donate $1 for every seat booked in the 2021-22 winter season to the Gallatin River Task Force.
TICKETED SHUTTLES WINTER SEASON ONLY: DECEMBER 16 THROUGH MARCH 31
If our RIDE THE COACH schedule does not fit your needs, we provide Luxury Private Rides and Charters to and from Big Sky, West Yellowstone, Ennis, Livingston, Pray, Mammoth Hot Springs and beyond!


SAFETY
At Big Sky Shuttle Luxury Airport & Tour Service, we believe in safety first. That's why YOU MATTER! Our chauffeurs are highly experienced mountain drivers…the best in the business. We have an unmatched Perfect Record of Safety in our 16th year, and take pride in providing you the best and safest service in the area.
Our commitment to safety encompasses every facet of  how we do business at Big Sky Shuttle. We want you, our precious cargo, to feel secure in knowing we have taken every possible step to provide extra levels of protection. To that end, we are using a newly patented Anti-Microbial formula inside all of our vehicles. Our vehicle interiors are treated with an electrostatic sprayer for optimal coverage. This revolutionary product maintains bacteria fighting protection for up to 90 days on treated surfaces. Additionally we will continue to diligently sanitize every vehicle daily.

We believe you should enjoy the coolest, sweetest ride…no matter where you want to go! After all, Montana is not just any place to live or visit.  It's The Last Best Place, and we can't wait to show you around! Add our Beautful Faux Fur Throws (not offered this season) you will arrive at your destination relaxed and ready to begin your adventure!
Private Car Service & Charters
The Gallatin Canyon provides the passage to Big Sky from Bozeman winding along the gorgeous Gallatin River, home to Blue Ribbon fly fishing.
The drive is spectacular year-round, but can be challenging during winter months. With the exciting growth happening in Big Sky, the Gallatin Canyon traffic is increasing significantly each year.
Big Sky Shuttle provides Luxury Private Rides and Charters to and from Big Sky, West Yellowstone, Ennis, Livingston, Pray, Mammoth Hot Springs and beyond! We will take you anywhere you want to go!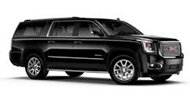 Yukon Denali XL
Unsurpassed in luxury with every amenity!
Seating for up to 5 guests with luggage or 6 guests without luggage.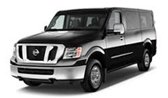 Luxury Nissan 4×4
Big, bad and beautiful.
Seating up to 8 guests with luggage or 10 guests without luggage.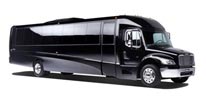 Luxury Charter Coaches

Ski clubs, corporate retreats, weddings, group
destinations,  out of state and tours. Up to 41 guests.
Private Luxury Caravans with Big Sky Shuttle









Experience The Big Sky Destination


We Live Big Sky!
Big Sky Shuttle specializes in transportation for your ski club, group, wedding or corporate meeting & retreat.
We have added our 4th Luxury Coach, seating a total of 152 guests, making our fleet the newest and coolest around!
Big Sky Shuttle provides luxury and safety, and is dedicated to your destination event details.
And don't forget to ask about DiscoveryYellowstoneTours.com.


Call us at 866-661-6836 or 406-624-3332 to learn more.
A Big Sky resident for nearly 14 years, Tracie Pabst founded Big Sky Shuttle in 2006. She is passionate about her company's excellence and about life. When not showing her clients all there is to love about Montana, Tracie spends her time skiing, skate-skiing, cycling, swimming, flyfishing and hiking with her four pups, Balto, Chaser, Scooby Dude and Wilson, and at times, even her kitty Moose joins in the fun.