SAVE THE CANYON…RIDE THE COACH!
Big Sky Shuttle is committed to SAVING LIVES and REDUCING TRAFFIC in the Gallatin Canyon!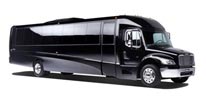 The Gallatin Canyon provides the passage to Big Sky from Bozeman, winding along the gorgeous Gallatin River, home to Blue Ribbon fly fishing. The drive is spectacular year-round, but it can be challenging during winter months.
With the exciting growth happening in Big Sky, the Gallatin Canyon traffic is increasing significantly each year. Big Sky Shuttle's SAVE THE CANYON campaign will help protect and SAVE this valuable and irreplaceable resource in our backyard. It is one of the reasons we live here and you visit. Help us reduce the traffic, ensure the safety of our people and wildlife, and protect our beautiful environment.
If your destination is on our Luxury Airport Shuttle route to Big Sky, join our campaign and RIDE THE COACH! Only $85 per person! Click here to see if your destination is on our Luxury Airport Shuttle route.
Big Sky Shuttle will donate $1 for every seat booked in the 2023-24 winter season to the Gallatin River Task Force.
Private Car Service in Luxury Nissan 4x4s, Yukon Denali XLs, and Luxury Coaches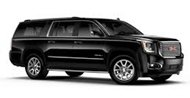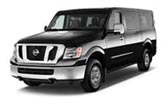 Book your private car service with Big Sky Shuttle today and ride with the best in our luxury fleet of vehicles! 
Choose from our Yukon Denali XLs,Luxury Nissan 4x4s or Luxury Coaches for your Private Ride or Group Charter to  Big Sky Resort and many attractions in Big Sky.
We will take you anywhere you want to go!
YELLOWSTONE CLUB Private Ride reservations: Please call 1.866.661.6836 or 406-624-3332.

Pick-up service from Big Sky returning to Bozeman Airport should be scheduled THREE HOURS prior to flight time.

Gratuity for chauffeurs is not included but is greatly appreciated. You may request gratuity be added to your charges under special requests.

Gratuity for private group Luxury Coach airport trips will be added at 20 percent.

Airport pick-up fees are $4 per Denali or Nissan.

All Reservations are subject to a 4% booking fee which will be added to your confirmation.

All Reservations are subject to a FUEL SURCHARGE. BZN to Big Sky $15 for cars, $20 for coaches. Longer trips based on mileage per trip.

Please notify us if you are traveling with any pets. Proper carriers are required for your pets.

Graco 4-in-1 child seats are available on a first-come, first-served basis. N/A for Luxury Coaches.